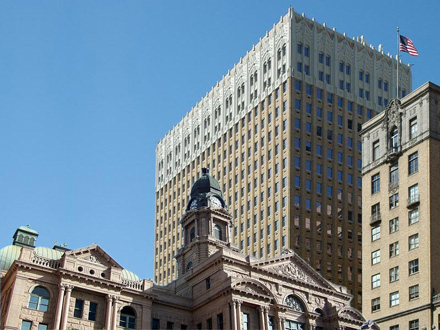 An Attorney Here to Help
The Law Offices of Elizabeth Parmer is a full service law firm representing clients in the Greater Fort Worth Area: Tarrant, Weatherford, Parker, Denton, and Johnson Counties. We focus on providing effective and aggressive representation to people faced with family law matters including divorce, child custody and child support. We also represent clients in civil litigation matters and in prosecuting claims for personal injury. You can benefit from our extensive trial law experience in whichever legal matter you face.
For more information on The Law Offices of Elizabeth Parmer or our practice areas please click on one of the links to the left.

Frequent Divorce Concerns:
My wife will get primary custody. She's a woman, and women start out ahead in court.
It has been some years since the courts have started with the presumption that a woman would be the better primary parent for a child. Courts in Texas are concerned with what is in the "best interests" of the children. These days, parents tend to be jointly concerned with the day to day management of their children's lives. In other words, if you are a parent who is regularly and devotedly committed to your child's day to day care, the fact that you are a man does not mean you will start out behind the ball on custody. I have represented many men who ended up as primary custodian for their children primarily because they already were they primary care giver. In other words, don't presume you don't have a shot at more than a visitation schedule based simply upon your gender.
I can't afford to get divorced. I'm a stay at home mom. My husband has all the money.
Are you a stay at home mom in a bad relationship? Are you scared to leave because your husband "makes all the money"? Do you think you won't be able to afford an attorney and he will simply push you around with his money? Guess what? That's not his money if it's community income. It's yours too! The court can order your spouse to pay your attorney fees during you divorce! In other words, Texas law allows for you to have representation as well. You don't have to go it alone. Come in and talk to me, and we will work something out.
My husband will hide assets. We will never find everything.
Finding hidden assets is an expensive and time consuming practice. The costs for this kind of discovery can run into the thousands, and your spouse still may not reveal everything he has. Guess what? There is procedure called post divorce division of nondisclosed assets. If your spouse is suddenly taking trips and driving a Ferrari, you can go back to Court and ask that you be awarded a just division of any assets you have discovered. Sometimes, a spouse committing fraud gets to pay you for the cost of the search. Courts in Texas expect litigants to be honest about their property holdings. If you are not honest, you are likely to lose 100% of the asset you fail to disclose.
Going it Alone
Research on the internet will usually not get you all the information that you need to prosecute or defend a case effectively. You need a professional. If you have been sued it is vital that you contact an attorney immediately. Many people believe that they can face a lawsuit without help and realize too late that this is usually not the case. The legal hurdles and short deadlines make it very difficult to go it alone and often act as a trap for the unwary.